Adirondack Weddings .com is the premier online guide to planning your wedding or special occasion in the beautiful mountains of Upstate New York, the Lake Champlain Valley & the Adirondacks.
The Romance of the Adirondacks
Imagine holding your wedding or special occasion in the beautiful Adirondacks! The colorful sunsets over the mountains and pristine lakes help make any wedding or special occasion more memorable.
The area has professionals that can help you with all of your wedding needs, from the flowers, photos, formal wear, reception location, and preparing the feast of a lifetime.

Adirondack Cuisine & Hospitality
The Adirondacks have long been known for truly unique and varied cuisine ranging from fresh caught native brook trout cooked over an open campfire to world class dining at five star resorts. In the internationally acclaimed City of Saratoga Springs, diners can choose from over fifty exciting restaurants with menus featuring everything from spicy Mexican foods to hearty homecooked meals. If romantic candle light dining in a Great Camp setting appeals to you, the beautiful Saranac Lake and Lake Placid region offers an unparralled experience. Because of the abundant fish and game found throughout the Adirondacks, visitors have the opportunity to sample such native culinary delights as smoked venison, roast duck, and fresh rainbow trout.
We invite you to take a virtual tour of some of our most popular travel destinations including Saratoga Springs, Ballston Spa, Glens Falls, Lake George, Ticonderoga, Old Forge, Blue Mt. Lake, Canton, Watertown, Saranac Lake, Lake Placid (host of the 1932 & 1980 winter Olympics) and the City of Plattsburgh. In neighboring Vermont, experience the beauty of Lake Champlain and the Lake Champlain Valley featuring the historic communities of Burlington, Shelburne, Charlotte, Vergennes, Middlebury, St Albans, and the Grand Isles of NW Vermont.


Adirondack Shopping
Shopping is at its best in the Adirondacks - we showcase the regions finest boutiques, galleries, stores and antique & craft shops throughout Upstate New York, the Lake Champlain Valley & the Adirondacks. The Adirondack Region has been renowned for its shopping, hospitality and lodging since the turn of the century when the rich and famous constructed spectacular Great Camps and huge rustic hotels during the "Gilded Age". Today, visitors have their pick from a wide and eclectic assortment of shopping and services ranging from Adirondack gifts, rustic furniture, crafts and artwork to household items, pet care and lawn and garden equipment. click here.

SAVE UP TO 50% ON HOTELS IN LAKE PLACID

AdirondackWeddings.com gives you everything you need to know to plan your wedding or special occasion online in Upstate New York and the Adirondacks. It's all right here at your fingertips . . . with just a click of your mouse!

Wedding Resources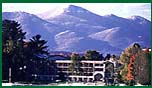 Golden Arrow Lakeside Resort & Suites
2559 Main Street, Lake Placid, NY 12946
Phone: 800-582-5540 or 518-523-3353
Email Beautiful in a winter or summer setting, the Golden Arrow located on majestic Mirror Lake provides an exciting setting for outdoor pleasures offering the best location in Lake Placid. Snuggled under the firs in the dogsled or gliding soundlessly in a canoe, surrender yourself to the breathtaking beauty of the Adirondacks. Beautifully designed guest rooms make you feel at home. Suites, condos, kitchenettes, and fireplace jacuzzi rooms are also available. From the European ambiance, to the warmth and graciousness of its hand picked staff, you are invited to enjoy an unparalleled level of service and hospitality.

Lake Placid Club Golf House-
Lake Placid Weddings.com--
88 Morningside Drive, NY
518-523-2556 ex- 296
email: weddings@lakeplacidcp.com

Overlooking the historic Lake Placid Club golf courses, the Golf House is ideal for luncheons and spectacular weddings. The covered outdoor veranda provides sweeping views of the High Peaks' sierra, while indoors you'll discover open beam ceilings, a massive stone fireplace and magnificent antler chandeliers. Our culinary staff is adept at providing superior cuisine and service ensuring a wonderful celebration. The covered pavilion adjacent to the Golf House is perfect for wedding ceremonies, cocktail receptions and dancing. The views from the covered pavilion, the covered front porch and from inside the Golf House are some of the best in the Adirondacks.



Have you ever thought about publishing your very own book about Weddings in the Adirondacks?

You Have The Talent, We Have The Resources!
Book Publishers.com



Are you an author looking to publish your masterpiece? BookPublishers.com could connect talented writers like you with willing book publishers. For many talented authors, the most difficult obstacle isn't writer's block—it's finding a receptive publisher to publish their books. Because publishers have to sift through so many works, they may dismiss some unfairly, or be so short-staffed that they don't have the time to give each manuscript its fair consideration.
Book Publishers.com
click here
For those who decide that finding a publisher isn't the right choice for them, self-publishing can be a great alternative. With self-publishing a writer can maintain editorial control, as well as keep all proceeds from the book sales. Whatever your preference, BookPublishers.com wants to help you on your journey to become a published author! You have the talent, we have the resources.
click here for more information

Designer Handbags
Save 70% off Retail Prices
Click Here
Fendi, Prada, Gucci, Marc Jacobs, JP Tod, Plinio, Louis Vuitton, Maxx, XOXO, Evolve, Kate Spade, and so many more ...
click here
We invite you to visit our Adirondack Gallery showcasing unique Adirondack Furniture ~ Antler Chandeliers & Lamps ~ Hand Painted Canoe Paddles

~

Adirondack Packbaskets ~ Adirondack Prints ~ Authentic Birch Bark Framing ~ and beautiful hand crafted gifts. Click here! We also offer interior design services for Adirondack
style camps & homes.

Birchbark Picture Frames

Antler Chandeliers

Snowshoe Lamps

Hand Painted Canoe Paddles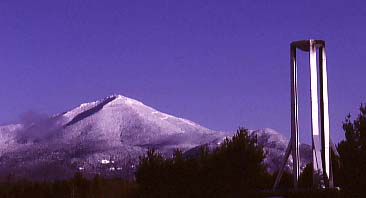 Olympic Torch with Whiteface Mountain
in background


Adirondack Weddings .com
Phone: 518-891-3745 Fax: 518-891-3768
E-Mail: RobGrant@northnet.org

Adirondack Weddings .com
Phone: 518-891-3745 Fax: 518-891-3768
E-Mail: RobGrant@northnet.org
This website is owned and operated by
adirondacks.com internet publishing group.
For advertising and editorial content,
please contact Rob Grant;
adirondacks.com reserves the right to reject,
modify or cancel any advertising at its sole discretion.





webmaster: Susan Moore
All copy & images copyright- Adirondacks.com Internet Publishing Group